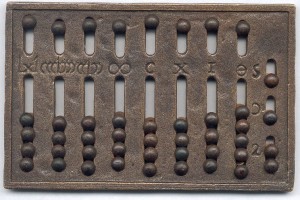 Heartfelt thanks to the over 150 people who took our online survey this past month. Your thoughtful, detailed responses will be central to our plans for the coming year. They confirmed many concerns already on the mind of Index staff, especially concerning the difficulties of navigating our current database. They resolved a few hot office debates over how researchers approach the system (Team "Keyword Search" routed Team "Browse List," 93-7, while "Search by Subject" ran away with "Initial Search Field," earning 87% of responses). They also offered high marks for the accuracy of our data and the quality of our programs and publications. Most appreciated of all, however, were your concrete, insightful suggestions about how the new database could be designed so as to perform most effectively for an evolving scholarly community.
Three issues emerged repeatedly in the survey results. First was navigation: many researchers reported difficulty using the online database because of outdated or unwieldy design, unfamiliar terminology, and a lack of research guidelines. Close behind this was cost: past subscription fees for the Index have been high enough to make access difficult for smaller institutions and individuals. Finally, many researchers expressed concern about access to and quality of images: not only did past policies at the Index restrict many images from view by remote users, but the quality of our older images (some nearly a century old) can be quite low.
We hear you, and we are happy to say that most of these issues should be mitigated as we move to a new database design over the next two years. We are currently engaged in selecting a vendor to create the new system, which will be more intuitive, researcher-oriented, and image-centered than the original 25-year-old design. We also expect it to be more efficient, allowing us to migrate existing data and integrate new material, including improved images, with greater speed and effectiveness, while nationally changing practices surrounding copyright and fair use will allow us to make more of those images available universally. Finally, once a vendor is selected and the database is in design, we will address the question of subscription costs with our advisory committee, with the goal of offering more affordable access to the database for both institutions and individuals, including independent scholars and students.
We look forward to sharing news of all the changes to come at the Index as we approach our 100th year, and as always, we look forward to hearing from you when our resources or research staff can be of help to your work.