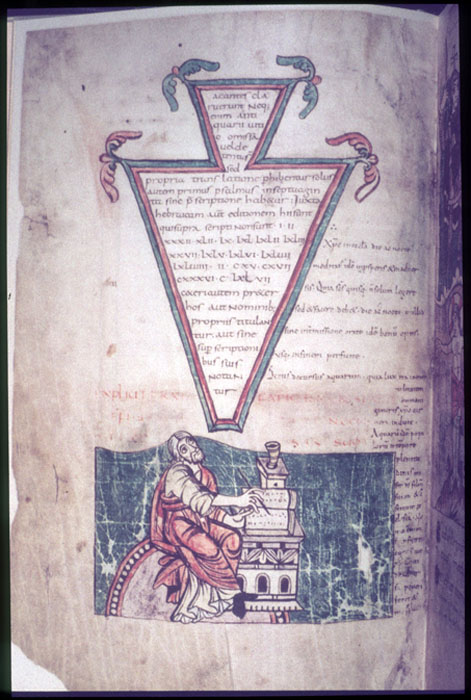 As our subscribers will have heard, refinements of the new Index database application are proceeding on schedule, and on March 30 it will become the primary and only route to online search of Index records. We think you'll find the new platform much more user friendly and appreciate features such as filtered searching, a date slider, and (mirabile dictu) immediately visible thumbnail images.
Subscribing institutions should be switching the URL to https://theindex.princeton.edu, and some may have done so already. You should also be able to access the database by navigating to this URL if you are on site and using the IP range of a subscribing institution.
If you'd like a jump start in using the new system, please check out the tips below. Your feedback is welcome at theindex@princeton.edu.
Follow this link to reach the landing page:
https://theindex.princeton.edu/
Once there, click on the "Search" dropdown and choose "Advanced Search." Type one or more keywords into the "Search Expression" line for a Boolean search, which can be filtered by Work of Art Type, Creator, Location, etc. in the fields below; dates can be refined using the slider. Exact-phrase searching iis coming in the next few weeks, so if it isn't active when you visit, please check back.
Clicking the search button calls up a results list that appears below the search filters; click thumbnails to see the full records. Works can also be searched for by browsing the Index authorities for Subject, Creator, Patron, among others; each authority includes an expandable bar containing to the records in which the term appears.
As you try out the site, please remember that some design elements and search tools are still actively in development: layout, terminology, and search dynamics still may change. This makes your feedback all the more useful, as it helps us to evaluate future refinements. We look forward to hearing from you!