Going to Kalamazoo this year? Ever wanted to learn more about the impact of digital tools and methods on medieval art research? Be sure to circle your programs for two exciting sessions on current topics in iconography, a roundtable and a workshop, co-organized by Maria Alessia Rossi and Jessica Savage of the Index of Medieval Art.
I. Saturday, May 11 at 10:30am [Session 346]
Encountering Medieval Iconography in the Twenty-First Century: Scholarship, Social Media, and Digital Methods (A Roundtable)
Stemming from the launch of the new database and enhancements of search technology and social media at the Index of Medieval Art, this roundtable addresses the many ways we encounter and access medieval iconography in the 21st century. Our five participants will speak on topics relevant to their area of specialization and participate in a discussion on how they use online resources, such as image databases, to incorporate the study of medieval iconography into their teaching, research, and public outreach.
Digital Information and Interoperability: Facing New Challenges with Mandragore, the Iconographic Database of the BnF
Sabine Maffre, Bibliothèque nationale de France
Ontology and Iconography: Defining a New Thesaurus of the OMCI at the Institut National d'Histoire de l'Art, Paris
Isabelle Marchesin, Institut National d'Histoire de l'Art (INHA)
Iconography at the Missouri Crossroads: Teaching the Art of the Middle Ages in Middle America
Anne Rudloff Stanton, Univ. of Missouri
Medieval Iconography in the Digital Space: Standardization and Delimitation
Konstantina Karterouli, Dumbarton Oaks
Online Resources in the Changing Paradigm of Medieval Studies
Marina Vicelja, Center for Iconographic Studies, Univ. of Rijeka
---
II. Sunday, May 12 at 8:30am [Session 505]
Lost in Iconography? Exploring the New Database of the Index of Medieval Art (A Workshop)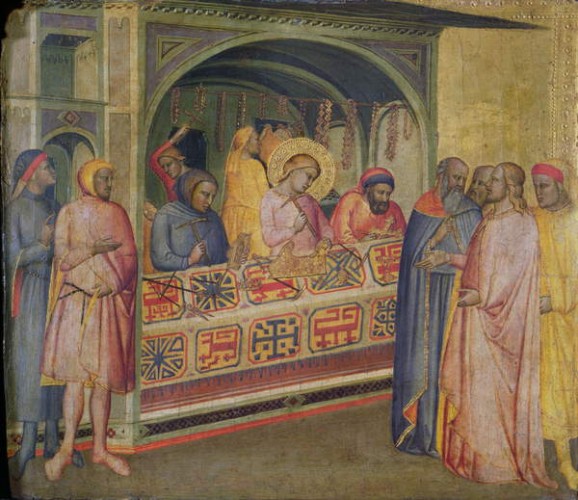 This workshop will demonstrate how to get the most out of the new Index of Medieval Art database by using advanced search options, filters, and browse tools to research iconographic subjects. A short presentation will introduce the new subject taxonomy search tool that will further facilitate exploration of the online collection.
---
We look forward to an invigorating discussion on current issues in iconographic research and to sharing an update on the new database. You can find out more about the 54th International Congress on Medieval Studies at Kalamazoo, held from 9-12 May 2019, including the full schedule here.