Romanesque Database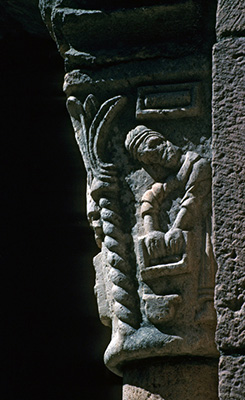 In 2010, the Index of Medieval Art acquired a collection of over 5,000 slides of medieval art and architecture from an anonymous Swiss donor. The collection comprises the joint work of two travelers, who first met in 1957 and remained in Switzerland to raise their family. After some time, the desire to study Romanesque art and life — and to improve their photographic skills — led the couple to take more trips throughout Europe. This unique and comprehensive photographic record of European monuments was formed during those travels in the last few decades of the twentieth century.
Scope
The collection covers the geographic range of France, Germany, Italy, Spain, Switzerland and the Netherlands, and the images are identified by country and site.
Use
The Index of Medieval Art holds the copyright to the images and has made them available for both personal research and publication. Send requests to Fiona Barrett to obtain high resolution files. In your request, please cite the exact location and record number.
Acknowledgments
The slides were scanned, edited, and entered by Michael Clifford in the Index of Medieval Art. The Index is pleased to make this resource freely available and acknowledges the help we received from Christine Ruegg and Janet Marquardt.