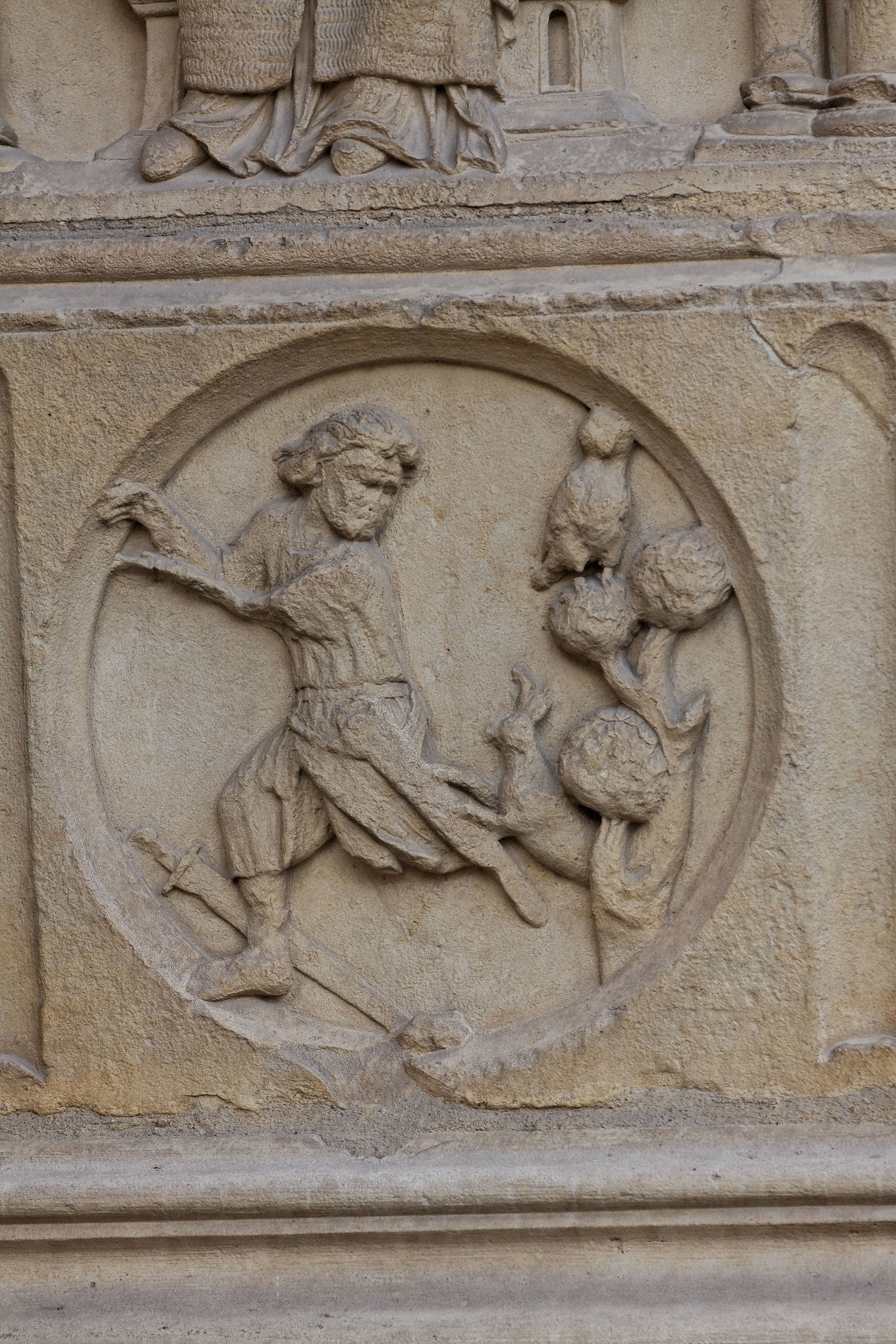 From time to time, we Indexers like to lift the veil, so to speak, on the cataloguing procedures and upgrades that we have undertaken online. One of our current priorities is filling out our Subject Authority records. These records are where researchers can find further information about a given iconographic subject, including the preferred term used by the Index for that subject and a brief description of the iconography, its main attributes, and its relevant cultural details.
We know that visitors to the database may use alternate names, spellings, or related terms for a particular subject during a search query, and we're determined to help you find them. As we Indexers like to joke, one scholar's Maiestas Domini is another scholar's Christ in Majesty! (rim shot) It is for this reason that we supply a field for "See-From" terms, a list of alternate names and phrases that will redirect you to the preferred Index iconographic term.
Below is a sampling of our newest subject authority terms offered as an overview of our work methods, as well as a sense of where our field is heading with regard to iconography.
NAME: COCONUT
Note: Aural method of riding in medieval Britain that consisted of banging two empty halves of coconuts together to mimic the sound of horse hooves. Nota bene: the coconut is not indigenous to the region and likely arrived due to the migratory practices of the African Swallow.
See-Froms:
Equestrian, Fictive
Swallow, African, Transporting Tree Fruit
Swallow, European, Gripping It by the Husk
NAME: FRENCH PERSONS
Note: Surly Gallic individuals speaking with outrageous accents and serving Guy de Loimbard, possessor of "a" Holy Grail. Experts in deploying taunts at their enemies.
See-Froms:
Your Mother Was a Hamster
Your Father Smelt of Elderberries
Kaniggets
NAME: LIVESTOCK (ARMS AND ARMOR)
Note: Favored weaponry of French Persons, comprising cows, geese, and other assorted farm animals to be hurled over castle walls.
See-Froms:
Fetchez La Vache!
Quoi?
Run Away!
NAME: KNIGHTS WHO SAY "NI!"
Note: Darkly-clad knights wearing helmets bearing cow horns, keepers of the sacred words "Ni," "Peng," and "Neee-Wom." Those who hear them seldom live to tell the tale. Lovers of ornamental garden elements that are nice and not too expensive.
See-Froms:
Shrubbery
Ekke Ekke Ekke Ekke Ptang Zoo Boing
Herring
It!
NAME: RABBIT OF CAERBANNOG
Note: A deceptively cuddly rabbit who is a foul, cruel, and bad-tempered thing. It guards the entrance to the Cave of Caerbannog, home to the Legendary Black Beast of Arrrghhh.
See-Froms:
Killer Rabbit
Oh, It's Just a Harmless Little Bunny, Isn't It?
NAME: HOLY HAND GRENADE OF ANTIOCH
Note: One of the sacred relics created to "blow thine enemies into tiny bits." Instructions for its use found in the Book of Armaments 2:9–21.
See-Froms:
Count to Three, No More, No Less
Three Shall Be the Number Thou Shalt Count
And the Number of Counting Shall Be Three
NAME: CASTLE ANTHRAX
Note: Castle with admittedly not a good name but possessing beds that are warm and soft and very, very big. It houses eightscore young blondes, cut off from the rest of the world with no one to protect them. These females enjoy bathing, dressing, [SCENE, OBSCAENA], making exciting underwear, [SCENE, OBSCAENA], and after [SCENE, OBSCAENA], [SCENE, OBSCAENA]. *
See-Froms:
* Note from the Editors: Given our reputation as a family-friendly blog, we have decided to redact this particular authority record. To that end, we have dusted off the Index's trusty early twentieth-century subject heading "Scene, Obscaena." As you readers are well aware, Latin makes everything sound more modest. The cataloguer responsible has been sacked.