Work of Art Record 6525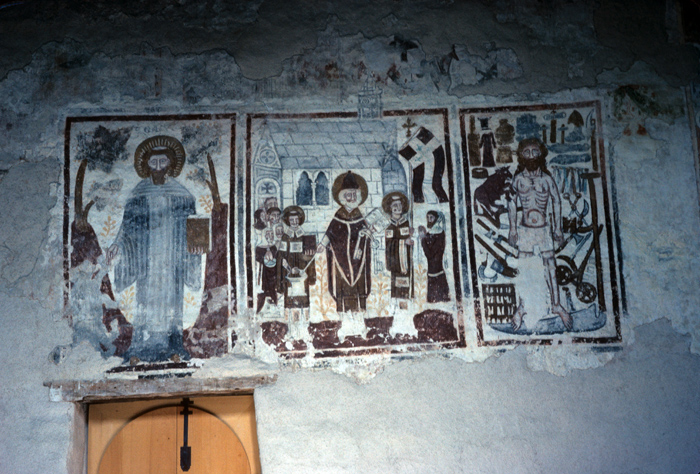 Record No
6525
Collection
Romanesque Database
Location
Switzerland, Mistail, Church of St. Peter
Subject Headings
Peter the Apostle
Instruments of the Passion

Description
Left: St. Gall.
Center: Peter the Apostle, consecrating church of Mistail.
Right: Instruments of Passion (type) -- Christ surrounded by tools and rural implements, not instruments of passion (suffering).
Notes
Made by a local painter for the consecration in 1397. St. Gall was venerated in Mistail as the founder of the St. Gallen Monastery.
Return to List