Work of Art Record 4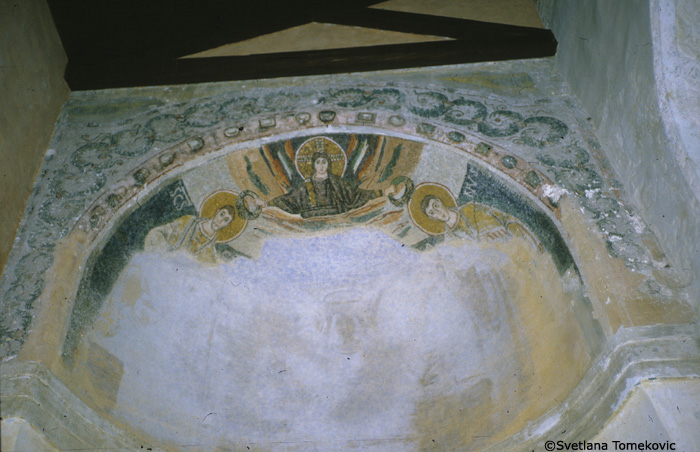 Record No
4
Collection
The Svetlana Tomeković Database of Byzantine Art
IMA System Number
Location
Croatia, Istarska Županija, Poreč, Basilica of Euphrasius
Date
540–560
Subject Headings
Christ, Crowning
Cosmas of Cilicia
Damian of Cilicia

Description
North apse, semidome: Christ, Crowning -- Half figure of Christ cross-nimbed, beardless, rising from clouds within arc of heaven, crowning two nimbed saints, left saint possibly Cosmas of Cilicia, inscribed S(AN)C(TU)S C[OSMAS] (?), right saint possibly Damian of Cilicia, inscribed [S(AN)C(TU)S] [DAMI]A-NVS (?).
Notes
North chapel.
Lower parts of figures and most of names destroyed.
Citations
Terry, A., & Maguire, H., Dynamic Splendor: The Wall Mosaics in the Cathedral of Eufrasius at Poreč (2007), pp. 117-125; color figs. 161-175.
Return to List