Work of Art Record 11752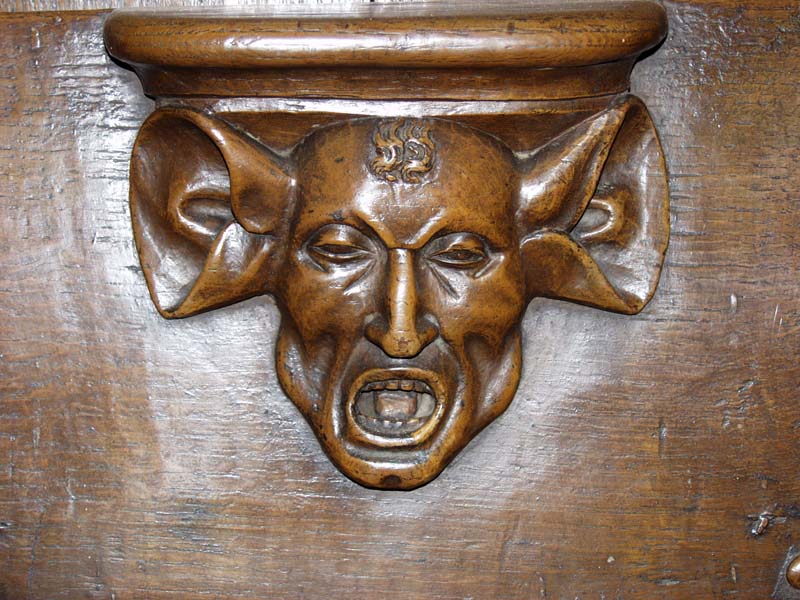 Record No
11752
Collection
The Elaine C. Block Database of Misericords
Location
Belgium, Flanders, Vlaams-Brabant, Diest, Sint-Sulpitiuskerk
Date
1491-1493
Subject Headings
Panotus

Description
Possibly the head of a panotus (fantastic figure).
Notes
Citations
BLOCK Elaine, Corpus of medieval misericords: Belgium – Netherlands, (Edited by Christel Theunissen, Jos Koldeweij & Frédéric Billiet), Turnhout, 2010, pp. 29-31.

GAIGNEBET Claude, LAJOUX Jean-Dominique, Art profane et religion populaire du Moyen Âge, Paris, 1985, p. 219.

STEPPE J.-K., Wereld van vroomheid en satire: laat-gotische koorbanken in Vlaanderen, Kasterlee, 1973, p. 128.

BORCHEGRAVE D'ALTENA, Les stalles de l'église Saint-Sulpice à Diest, Bruxelles, 1939.

BORCHEGRAVE D'ALTENA, « Notes pour servir à l'étude des stalles en Belgique », Annales de la Société royale d'archéologie de Bruxelles, n°41, 1937, pp. 231-258.

MAETERLINCK Louis, Le genre satirique, fantastique et licencieux dans la sculpture flamande et wallone, Les miséricordes de stalles (art et folklore), Paris, 1910, pp. 125-126, 130, 134, 144.
Return to List